Why would a black and white Colorado wedding photojournalist be covering a wedding at Great Oak Manor on Maryland's Eastern Shore? I lived in Washington DC for 25 years and still go back to the area a few times a year for couples who find me through referrals. But in this case, a bit of history was involved. Not everyone feels comfortable hiring a photographer from half way across the country, but I think I understood why Michelle seemed confident about me. As she told me, she still likes looking at the pictures I made when I covered her first wedding.
I wholeheartedly believe in second chances, and if that seems more like a concept than something that strikes at your emotional core, wait. I've lived long enough to fervently believe in them as well, and sometimes their mere possibility is the only thing that keeps you going. We all need them eventually, so when you see things work out so well in the end for someone you really like, your happiness for them comes in waves. Nick radiates humility, warmth, and sensitivity. He is the real deal. When your best plans and aspirations are unraveling all around you, it's hard not to see yourself in free fall. In the darkness, we never think we'll land in a higher place. But it happens.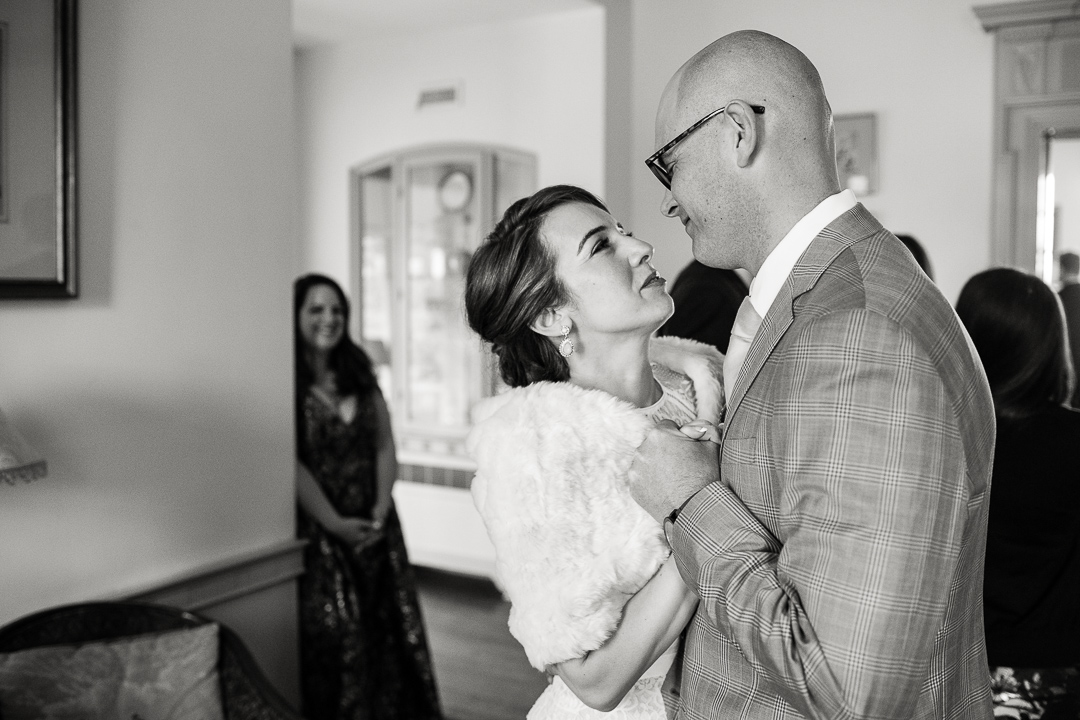 While I'm now a black and white Colorado wedding photojournalist, I do miss the soft light from all the humidity on the East Coast. Not the humidity itself, just the soft light.